To play Happy Cac you must help Wiggly Loaf hop over each cactus and avoid getting poked by thorns. Gather up sunlight and while you are glowing, the thorns do not harm you! Collect hearts to attract more sunlight. Sounds crazy, right? It works like this. Win hearts, gather up sunlight, and then smash through the cacs. You earn a point each time you collect a cac. Trade points to unlock and play as whacky new characters.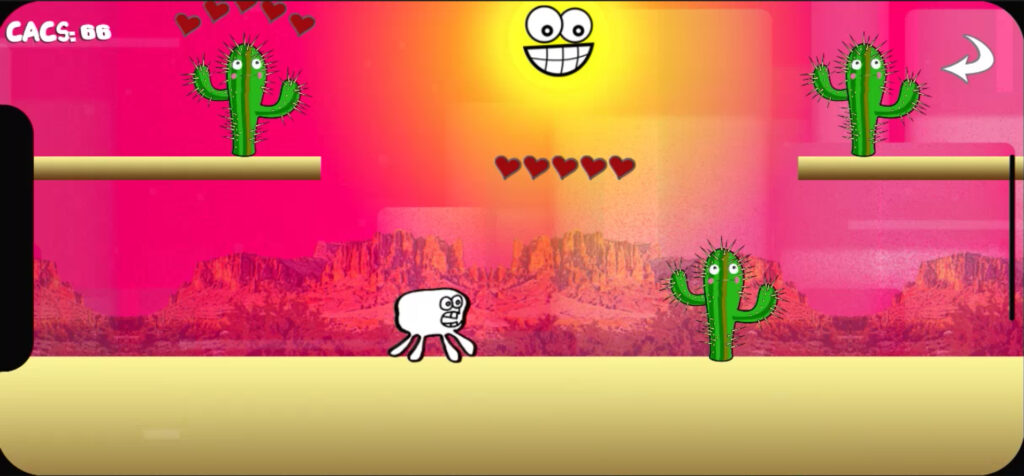 Happy Cac is available as a bit for iOS and Android within the game app: Buildbox World. First download the BB World app. Then use the search box within BB World to find the game: Happy Cac.
HOW TO PLAY MOBILE: Tap screen to make Wiggly Loaf hop.
HOW TO PLAY WINDOWS: Tap your spacebar (or click your mouse) to make Wiggly Loaf hop.
Happy Cac for Windows is available at itch.io below: