Wiggly Loaf has been up all night watching Siren Head and Bridge Worm videos on YouTube, and yet wonders why he keeps getting crazy nightmares. Help the Loaf get through the endless maze of insanity facing all sorts of bizarre Trevor Henderson inspired creatures like Cartoon Dog, and Siren Head's cousin Power Line.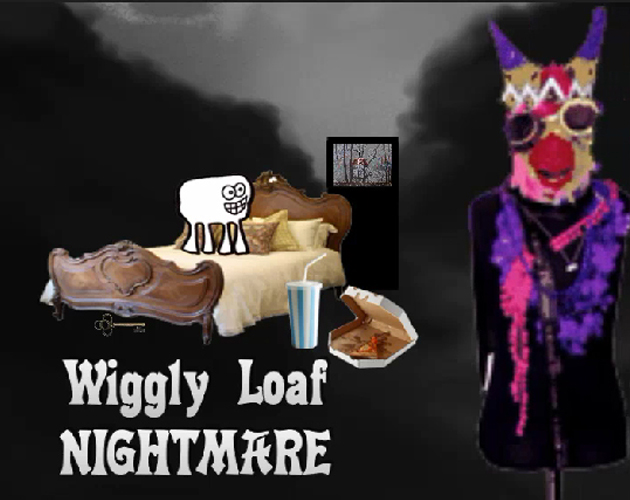 Wiggly Loaf and I wanted to create a 2D arcade style platform game that was actually scary. Full of strangely disturbing and unsettling imagery mixed with jump scares in a gloomy dark atmosphere. All you have is a small flash light to find your way. Scared of the dark? Maybe you should be.
Wiggly Loaf Nightmare is a game for Windows. Use arrow keys to move left, right, and to jump.